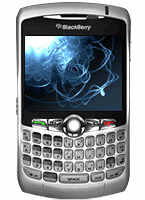 Buy Now

Free Trial Copy
Requirements
Windows Me, NT, XP, Vista, Windows 7, 8 & 10
16MB RAM
3MB free disk space
Windows

BlackBerry smartphone
300Kb free memory
BlackBerry OS v5.x-7.x
Sales information: sales@intelligolf.com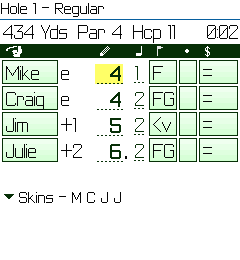 BlackBerry screen shots
Awarded "Best Product of the Year" the IntelliGolf® software is perfect for use on Blackberry-based smartphones running RIM's version 5.x, 6.x and 7.x smartphone operating systems and Windows-based PCs. For our latest information on Blackberry smartphone compatibility please click here.
The IntelliGolf Eagle "Pro bundle" edition version 11.x software includes the Birdie edition's 1) Smartphone-, 2) Windows PC-, and 3) Synchronization-compatible software plus adds the 4) Eagle Smartphone Option's "GPS and Bluetooth" software for use on your smartphone. It's the perfect combination of software for customers that want to automate golf scoring and wagering, evaluate performance statistics and graphs, and track shots and view distances with GPS accuracy.
With the IntelliGolf Eagle edition, now you can access and download any of our 27,000+ signature courses directly to your PC and/or smartphone (carrier-based data access plan required), for use with IntelliGolf. Round set-up is a breeze! Hole yardages, par ratings, and hole handicaps are all included. Plus, course downloads are FREE for IntelliGolf version 11.x users and are less than 5-8Kb in size. Other companies charge up to $59.95 in annual membership fees, or up to $19.95 per course download, and can be over 400,000 bytes in size. IntelliGolf saves you time, money, and memory. It is no wonder that IntelliGolf is Golf's #1 Scoring Software!™
IntelliGolf is the only golf software to include all 7 S's of golf:
Scoring;
Shot tracking;
Satellite GPS;
Sidegame wagers (35+);
Statistics and graphs (250+);
Signature courses (27,000+), and
Sharing of information between handhelds.
BTW - IntelliGolf has been used by hundreds of thousands of golfers worldwide including college and high school teams, PGA, EGA, RCGA golf professionals and their caddies in 125+ countries worldwide!
Handheld Software
Use the IntelliGolf handheld software to automate golf scoring for up to five players (i.e. fivesome) on the course. Track shots for every club including hybrids. Survey and view distances from tee-to-green using industry-leading GPS receivers. Evaluate game-improving statistics and graphs. IntelliGolf will even add up your group's wagers using any of the included sidegames (e.g. skins, birdies, stablefords, etc).
The IntelliGolf Eagle edition includes the ability to view distances from tee-to-green with GPS accuracy using industry-leading GPS receivers. With a GPS receiver attached to your handheld, IntelliGolf will provide you with GPS distances from any location on the hole to the 200, 150, 100 yard/meter markers, to the front, center, and back of the Green, and up to three (3) custom fairway locations (e.g. dog-leg) for a GPS-enabled course. Without a GPS receiver, IntelliGolf's new IntelliGPS® technology will automatically predict distances to the 200, 150, 100 yard/meter markers, and to the front, center, and back of the Green from the Tee Box. As such, you do not have to own a GPS receiver to start enjoying the benefits of the IntelliGolf Eagle edition today. Club selection has never been easier.
The IntelliGolf smartphone software includes:
Golf scoring for five;
Thirty wagering games;
Shot tracking for all clubs;
Posting and honors display;
Wireless and color support;
Traditional and shotgun starts;
Embedded IntelliGPS technology;
Performance statistics and graphs;
Drive, approach, chip and putt tracking;
Unlimited custom wagering options, and
ScorecardView™ display system.
IntelliGolf includes the ability to enter your official USGA Handicap Index, EGA Index, Handicap (e.g. RCGA), or approximate a handicap for you. Under license from the USGA®, IntelliGolf will convert your official Handicap Index to a Course Handicap based upon its Slope® rating. At the end of your round, IntelliGolf will automatically compute your Adjusted Maximum Score for posting. No more charts and tables. IntelliGolf does it for you!
Desktop Software
As an IntelliGolf Eagle edition customer you will also receive our powerful Windows-based PC software. Using your Internet browser and IntelliGolf, you will have free upload and download access to thousands of signature courses, including their digital scorecards, for use with IntelliGolf. Now you will be able to upload and download your favorite courses for all IntelliGolfers to share. Manual scorecard entry is a thing of the past with IntelliGolf.
If your favorite course has not been surveyed by a fellow golfer, IntelliGolf includes the ability to enter coordinates (i.e. latitude and longitude) using our new desktop entry survey feature. Now you can use popular Earth Viewers (e.g. Google Earth) to pinpoint and enter coordinates into IntelliGolf before your Round begins (i.e. without needing a GPS receiver). Plus, IntelliGolf's new Auto-Fill feature will save you up to 75% of the keystrokes normally required to enter a new course. What a time saver!
The IntelliGolf Eagle edition will track cumulative round statistics, print scorecards and export round results in HTML format for posting to the web. IntelliGolf even includes trend graphics. In full color, view trend lines showing how your total score relates to putting, driving, and to greens hit in regulation. Now you can quickly spot areas of improvement and areas for improvement.
Imagine if you could play every hole to your full potential. IntelliGolf can help. In seconds, IntelliGolf will compare your best, average and worst scores on each hole for a selected course. It will then create a Dream Round™ scorecard for you. You will be amazed at how well you would score if you played every hole to your full potential. Plus, IntelliGolf now includes a putt analyzer to help you spot putting trends. Did you know that putting accounts for approximately 40% of your strokes? Improve your putting = lower scores.
The IntelliGolf desktop software includes:
Trend graphics;
Dream round scoring;
Historical round tracking;
Putt analyzer and graphs;
IntelliGPS® Auto-Fill feature;
IntelliCap™ handicap calculator;
Access to thousands of signature courses;
Scorecard printing plus web-based display;
HTML and XML export file capabilities, and
Game-improving statistics in 250 categories.
Join golfers in 125+ countries worldwide that are using IntelliGolf to improve their game and increase their winnings. IntelliGolf -- Golf's #1 Scoring and GPS Software!™ Get it today.
Installation Instructions
To install IntelliGolf onto your BlackBerry smartphone, please click here to view our on-line Quick Start Tour. It will show you how to install IntelliGolf onto your smartphone, download courses, enter players, and how score your rounds with IntelliGolf.
Note: If you purchased your BlackBerry smartphone over 90 days ago, you should consider downloading and installing RIM's latest Desktop and Device software. They will both run a lot run a lot better :-). Please click here for more information. We also have a lot of great FAQs on loading/installing/using IntelliGolf on BlackBerry smartphones by clicking here.
Have a Great Round!